How technology is influencing education in the 21st century by Alma Causey
It is an undeniable fact that technology has revolutionized almost every aspect of our lives, including education. Let's have a look at the numbers:
→ According to a study conducted by MidAmerica Nazarene University, 66 percent of teachers identified that technology makes students more productive.
→ Effective Instructional Tools for an Evolving Learning Landscape report revealed that around five million college students take at least one online course.
→ Annual Digital Study Trends Survey from McGraw-Hill revealed that four out of five college students said that digital learning technology has helped improve their grades.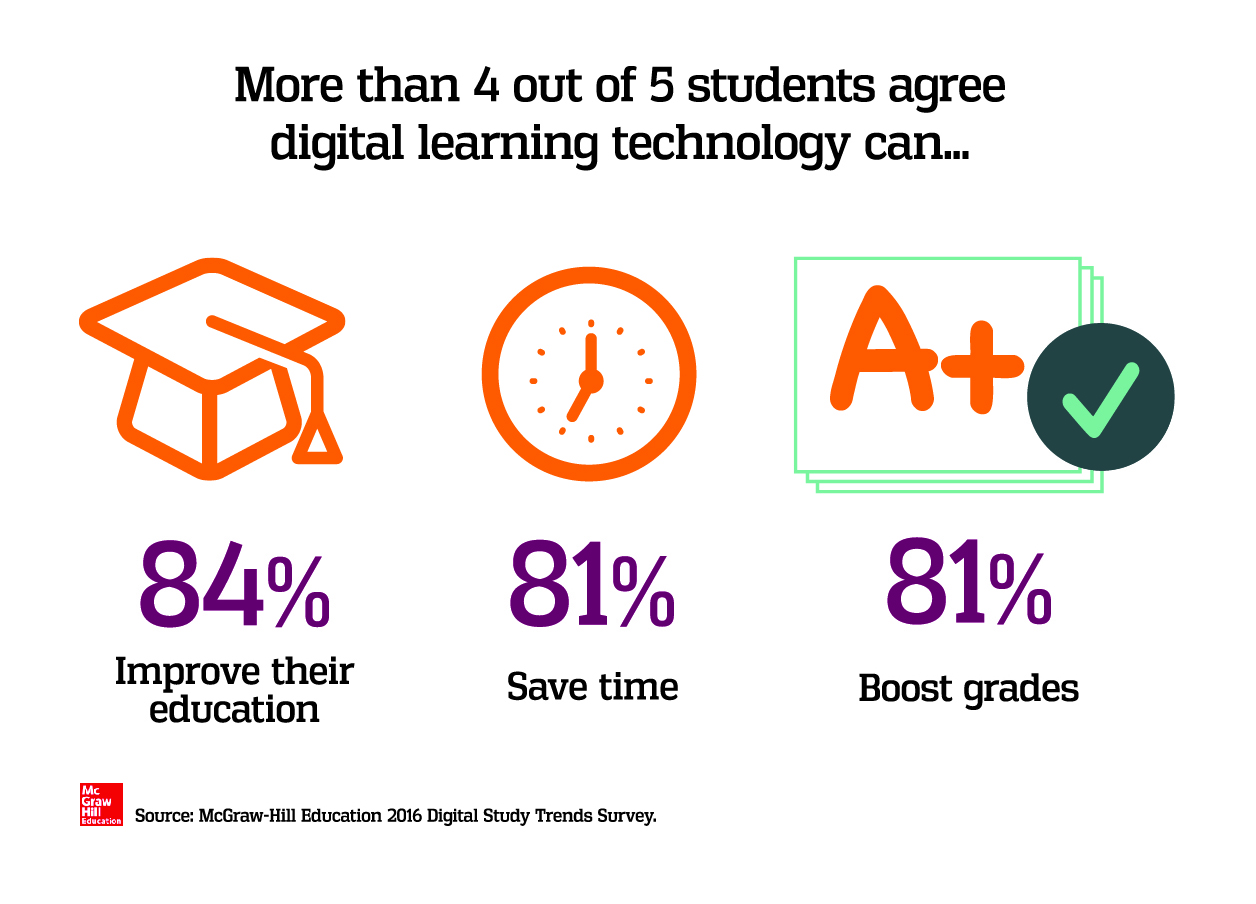 Technology has changed the outlook of modern classrooms. It has transformed the overall learning experience and made it more student-centric.
Besides this, technology gives both the teachers and students access to educational resources and material and instill creativity and critical thinking skills.
If you are still not sure how technology is influencing education in the 21st century, here's what will convince you:
1. Use of Technological Devices
In a 2018 survey by Learning House Inc. and Aslanian Market Research, it was revealed that 1,500 online students – around 80 percent of respondents – said that they complete some of their course work using a mobile/cell device.
This is because integrating portable tech devices, like tablets and smartphones in classrooms, enhances students' engagement.
Apart from this, the use of technological devices in classrooms provides a modern alternative to traditional teaching methods, thus encouraging students' participation.
Here's why you should encourage the use of tech devices, such as laptops, mobile/cell phones, and tablets in classes:
- Smartphones and tablets help in reviewing class lectures and studying for exams.
- The built-in calendar feature in mobile phones can help students in remembering test dates and assignment deadlines.
- Smartphones are equipped with educational apps that can be used for a better understanding of complex topics and researching new concepts.
2. Ease of Access
A survey stated that around 94 percent of students said that they want to use cellphones for academic purposes. Do you know why? It is because they want to access information conveniently.
In traditional classrooms, students were required to carry books and notes for each course to their classrooms. The good news is that modern educational methods have brought knowledge from everywhere into the palms of their hand.
Therefore, if you own a laptop or smartphone, you don't need to worry about carrying several books to the classrooms. Instead, you can download eBooks of your courses on your gadget.
Other than this, there are many informative websites and online learning resources that offer free courses. Students can enroll in them and gain valuable skills, like problem-solving, data analysis, and critical thinking.
3. Improved Learning Experience
It is no secret that technology has opened up numerous opportunities for improved communication and collaboration thereby, improving the overall learning experience.
Previously, due to limited resources and rigid methods of teaching, the classroom experience was quite teacher-centric. Nonetheless, technological innovations, like Virtual Reality (VR), has made learning fun for students.
Moreover, with schools and colleges being shut due to COVID-19, classes were being missed. However, video-conferencing tools, like Zoom and Google Meet, have allowed us to overcome these learning disruptions and are allowing teachers to deliver lectures and interact with students.
4. Enhanced Individual Learning
Statistics revealed that 43 percent of college students identified that digital learning technologies are beneficial for doing homework. Besides this, modern ways of education allow self-learning, thus helping students become independent.
By incorporating technology, such as with Learning Management Systems (LMS), education doesn't have to end with the school hours. Instead, students can access course chapters and resources recommended by their teachers at home as well for individual learning.
Moreover, some students need more time to practice concepts at home. It can help them study at their own pace and stay competitive in the class.
5. Removed Geographical Barriers
Incorporating technology in delivering education has removed geographical barriers as the internet allows you to enroll in courses from anywhere around the world. Not sure how online education can help your children? Here are the top 5 benefits of online learning:
→ Students enrolling in online courses have the flexibility to juggle their professional and academic life together as they aren't bound by a fixed schedule.
→ Online education comparatively costs less as it does not involve the need to commute.
→ Modern education allows students to connect with peers around the globe, thus boosting their networking skills.
→ Online classes allow students to get the personalized attention of the teachers, which is sometimes not possible in traditional classes.
→ Enrolling in courses online gives students a chance to choose the learning environment that works best for them, like their bedroom, study, or the cafe across the street.
The growing popularity of online MBA programs in Florida is an example of how geographical barriers have become non-existent due to the use of technology. Around 52,000 students took distance courses in the state as of 2015, compared with just over 50,000 in 2012.
It is because, according to estimates, Florida is considered a great place to begin a career in business administration as over 400,000 management professionals work in the state. Also, an analysis by the Projection Central put the job growth in the state at 15.7% in the years 2016-2026 – nearly triple the national job growth projections.
6. Innovative Teaching Techniques
Integrating technology in classrooms has opened up ways for creative learning. It helps in promoting innovative learning techniques. For example, watching video lectures and accessing online courses gives students the chance to understand concepts on their own.
Another example of innovative teaching methods could be incorporating audio and visual materials to complement course studies during class sessions. Such practices not only allow students to develop their ability to listen but also helps in understanding the concepts better.
Final Words
In a nutshell, technology has blessed students and teachers with informative resources from all around the globe. However, the effective integration of tech in classrooms is not easy and requires proper planning and investment.
Technology has its drawbacks, but its effectiveness can't be denied. However, it is certain that as the use of technology becomes more mainstream, students and teachers alike will benefit from it.
About Alma Causey
Alma Causey is a blogger by choice and profession. She loves to read and write about different aspects related to technology and medical. https://about.me/AlmaCausey